| | |
| --- | --- |
| | Closing |




Realty Agency
123 Main Street
Anytown, NY 20317
USA
(212) 555-4321
(212) 555-1234 fax

Send Us

E-mail

© Copyright 2011
Realty Agency
powered by Website2Go.com
All Rights Reserved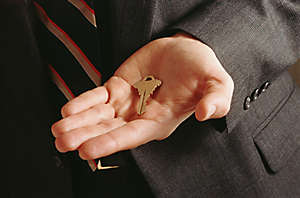 Realty Agency has outlined the 14 steps of closing below. Obviously, they depend on circumstances and where you are buying and/or selling, but you can use them as a guideline for the closing process:

1 - Mortgage Representative - purchase agreement signed.

2 - Buyer's & Seller's Attorney's review and approve purchase agreement.

3 - Mortgage loan application made to mortgage representative.

4 - The Mortgage Representative requests job, savings, checking verifications and credit report. Orders Appraisal.

5 - The Mortgage Representative receives verifications and appraisal. Exhibits are reviewed for corrections and completeness.

6 - The Mortgage Representative assembles loan file for underwriting approval.

7 - The loan is approved. A commitment letter with closing instructions is mailed to Buyer's and Seller's Attorney's and Real Estate Agent. The process ceases if not approved.

8 - Authorize Seller's Attorney to redate the abstract and order survey. Seller's Attorney orders survey and has the abstract redated.

9 - The Mortgage Banker forwards the completed file to the Bank Attorney.

10 - The Seller's Attorney forwards copy of proposed deed, redated abstract and instrument survey to Buyer's Attorney for review.

11 - After review, the Buyer's Attorney forwards the proposed deed, redated abstract and survey to Bank Attorney. Buyer's Attorney may order title insurance. Any problem with title or survey resolved by Seller's Attorney.

12 - The Bank Attorney prepares the mortgage documents and establishes a closing date with Buyer's and Seller's Attorneys.

13 - The closing takes place at offices of the Bank Attorney. All documents are signed. Money is collected and disbursed in escrow. Title is formally transferred and documents are recorded at the County Clerk.

14 - The first title insurance policy is issued. Recorded deed returned to Buyer and recorded mortgage returned to Bank Attorney by County Clerk. File closed.

Then you own your new home!