| | |
| --- | --- |
| | Buyer's Tips |




Realty Agency
123 Main Street
Anytown, NY 20317
USA
(212) 555-4321
(212) 555-1234 fax

Send Us

E-mail

© Copyright 2011
Realty Agency
powered by Website2Go.com
All Rights Reserved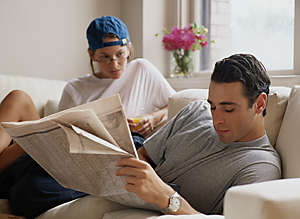 You've come to the right place. Our web site offers a wealth of information about the home buying process. The experience can be filled with ups and downs, but Realty Agency has the qualified real estate professionals who will guide you through the process.

Here are a few tips to help you get organized before the process begins:

Pull a credit report on yourself and make sure the information is accurate. If you find any errors take steps to correct them immediately.

Browse through real estate advertisements in the newspaper and homes magazines. You'll get a good feel for the types of homes that are on the market and what they cost.

In many communities, realtors have television programs or interactive phone systems which will allow you to find information.

Visit open houses. It doesn't cost anything to look, and looking at a few different homes might give you some ideas for things you'd like in a house but haven't considered.

Save money - you'll need to have cash on hand for a down payment and closing costs.

Don't incur any additional debt. Pay down your credit cards - and don't apply for any new ones. Don't make any major purchases on credit - buy the furniture or car later.

Contact a realtor. Your realtor can help you determine how much you can afford, and they can provide you with information on homes that may interest you. The realtor will also help you complete all of the necessary forms when it comes time to make an offer.
How much house can you afford?

You can afford a house that costs as much as the largest monthly mortgage payment you qualify for.

A quick way to estimate the size of mortgage you qualify for is to take your gross monthly income (before taxes and other deductions) and multiply it by .28. This works out to just over 1/4 of your gross income.

Mortgage companies use something called qualifying ratios to determine how much they'll lend you. Most mortgage companies use either a 28/36 ratio or a 25/33 ratio. The first number in each pair is the percentage of your gross income that the lender would consider acceptable as a monthly mortgage payment (i.e. if you make $3,000 per month, 28% of that is $840 per month).
The second number in each pair is used when all debt payments are considered, not just the mortgage. (i.e. if you make $3,000 per month, but also have a $250 a month car payment, 36% of $3,000 is $1,080, minus the $250 car payment equals $830).

Obviously, if you have more debt, you qualify for less of a mortgage payment.
Why work with a realtor?

They'll analyze your financial situation to help you determine how much you can afford.

They're familiar with the process of buying a home and can explain things to you.

They can easily access information on all properties listed for sale by realtors in your area.

They can set up appointments for you to see homes.

They'll help you complete all the paperwork when it comes time to make an offer.

They'll help you arrange financing.

They'll be there at closing to answer questions and make sure everything runs smoothly.