| | |
| --- | --- |
| | Relocating? |




Realty Agency
123 Main Street
Anytown, NY 20317
USA
(212) 555-4321
(212) 555-1234 fax

Send Us

E-mail

© Copyright 2011
Realty Agency
powered by Website2Go.com
All Rights Reserved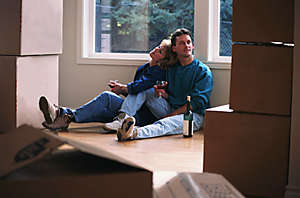 We Can Help!

As soon as you start thinking about a move let us know. We'll pave the way for a smooth transition with no additional cost to you.

Answers You Need
You're going to have many questions. We'll help you get the answers. We'll begin by sending you a Relocation Kit containing important facts and figures about your new home town. You'll learn about:

current available housing
employment
state and local taxes
schools
medical facilities
driving and motor vehicle requirements
recreation and a great deal more!

Special Needs
We can help to ease your mind with any unique needs your family may have such as:

special education
child care
elder care
employment for your spouse

Finding Your New Home
Let us help you take the stress out of finding your new home! With your permission, our Relocation Coordinator will contact you to learn about your requirements long before you arrive for your home search. They'll help you select a real estate professional best suited to handle your family's needs. We'll help with:

coordinating your home finding trip
making hotel arrangements
scheduling appointments at schools, medical facilities, etc., if necessary

When you arrive to look for your home you will:

be taken on a guided community tour
learn about the services and amenities important to your family's adjustment
visit neighborhoods and homes that fit your family's needs

Once you've found your home you will:

be guided through negotiations
be directed to favorable financing
have your transaction monitored
receive progress reports

We'll Do The Best Job For You
As members of Smith Referral Services, an international network of 35,000 real estate professionals who represent hundreds of thousands of listings, you can be sure we have the resources you need to find what you're looking for.

Your Existing Home
Realty Agency maintains a pool of buyers at any time. As the largest realty organization in the area, we have buyers willing and able to purchase your home so we can help sell your existing home to the right buyer for the best price in the shortest possible time.